West was born and raised in Texas, where he obtained a degree in Psychology at Southwest Texas State University.  Currently, he's a social worker specializing in helping mature citizens negotiate the quagmire of public/private healthcare issues. West has been married to his wife, Lizet, since 1991 and their daughter is a pre-med student.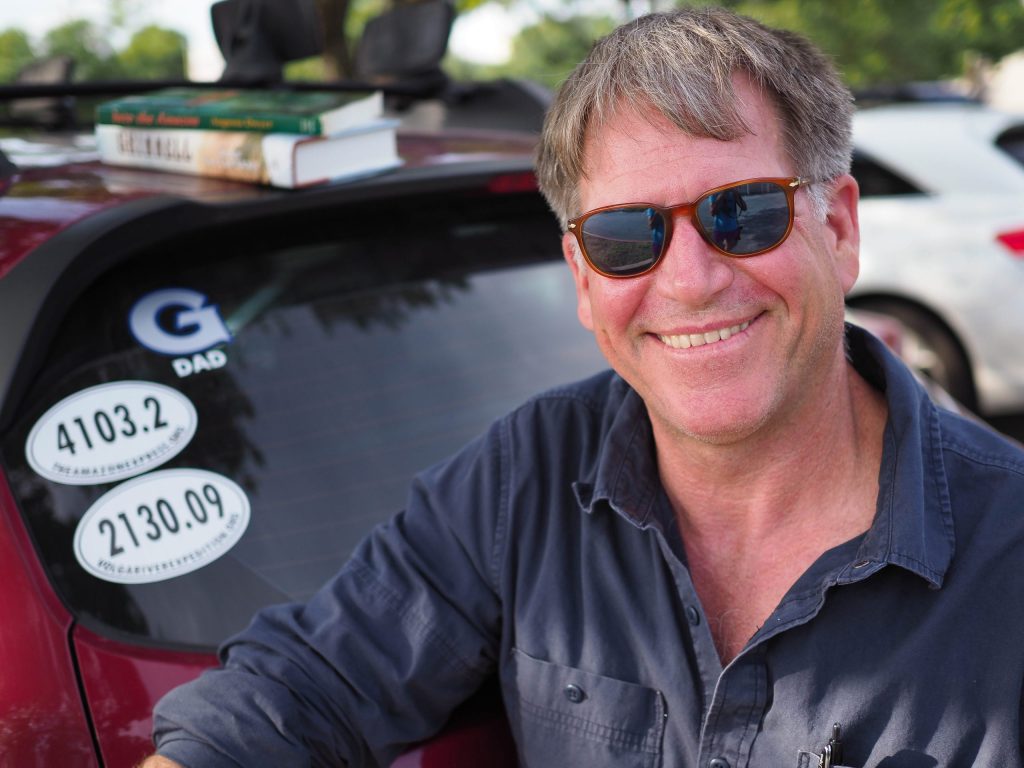 During his time on the board of the Texas Canoe Racing Association, West organized twice yearly clean ups of the entire San Marcos River and has been involved in clean water initiatives and environmental concerns for decades.
West's first time out of the country was in 2008, at the age of 46, when he travelled to Peru to race in the Great River Amazon Raft Race, from Nauta to Iquitos on the Maranon River (aka the Amazon River). Team Easy Living (David Kelly, Carter Johnson, Mike Scales and West Hansen) set a new speed record for the 87-mile raft race, which still holds in 2019.
The 2012 National Geographic Amazon Express Expedition was West's first expedition. This followed a natural progression of ultra-marathon canoe/kayak racing, in which he participated since 1992, winning several overall and class categories and setting course records. Cutting his teeth on the Texas Water Safari and the Missouri River 340, West transferred what he learned about nutrition, gear, boat handling and pacing to the expedition level.
In 2014, with his expedition partner Jeff Wueste, completed the first kayak source to sea navigation of Europe's longest river, the 2100 mile Volga River in Russia.
Citing an inability to "do nothing" about the lack of healthcare, declining environmental concerns, human rights and the tragic loss of statesmanship in our political arena, West ran for U.S. Congress in the TX-25th District. He didn't make it out of the Primary, but learned a lot and may revisit public office in the future.
He published his first book "The Amazon From Source to Sea" in 2019 and is working on his second book now; a compendium of Amazon expeditions from 1500 to present. He's an avid reader and enjoys discussing books and writing with readers and authors alike. The documentary on his Amazon expedition, "Peeled Faces on the Amazon" is available at Vimeo.com [watch here]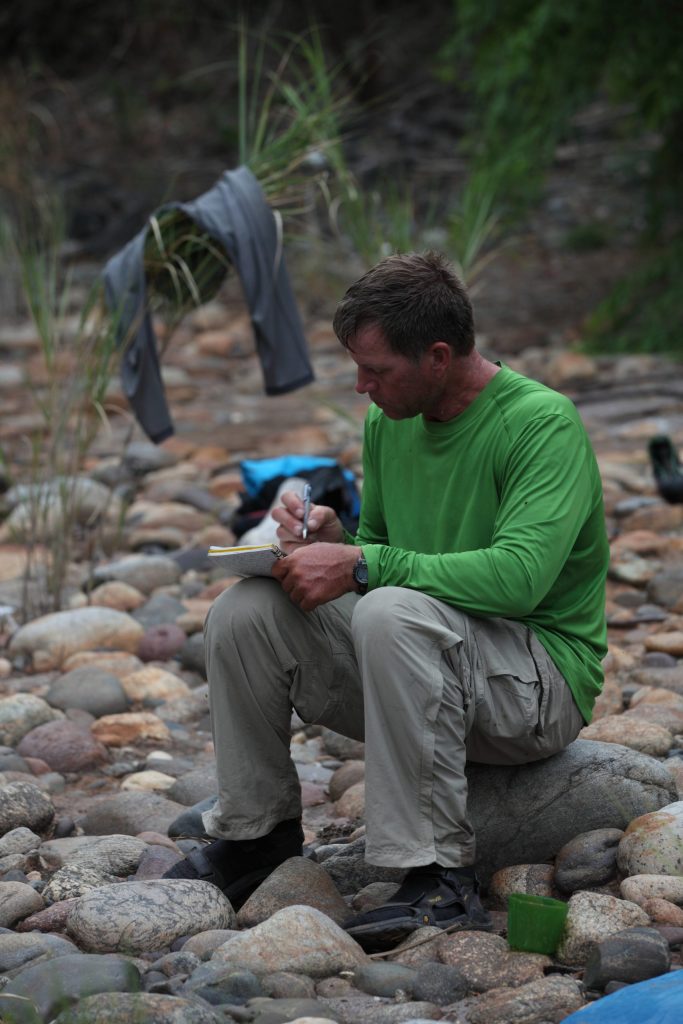 Amazon Express expedition in Peru September 19, 2012.
Photo by Erich Schlegel
West lives in Austin, Texas and can often be found at his favorite haunts: Julio's Café, Pacos Tacos and the New World Deli.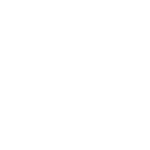 Watch "Peeled Faces on the Amazon"