The Amazon From Source to Sea
To purchase a book for $41.50, please hit the PayPal button. Price includes packaging, driving to the Post Office and book-rate postage (aka: shipping and handling) in the USA only. International sales are handled through Amazon.com.
If you would like your book endorsed by the author, please send an email with the name of the person to whom the endorsement will be addressed to.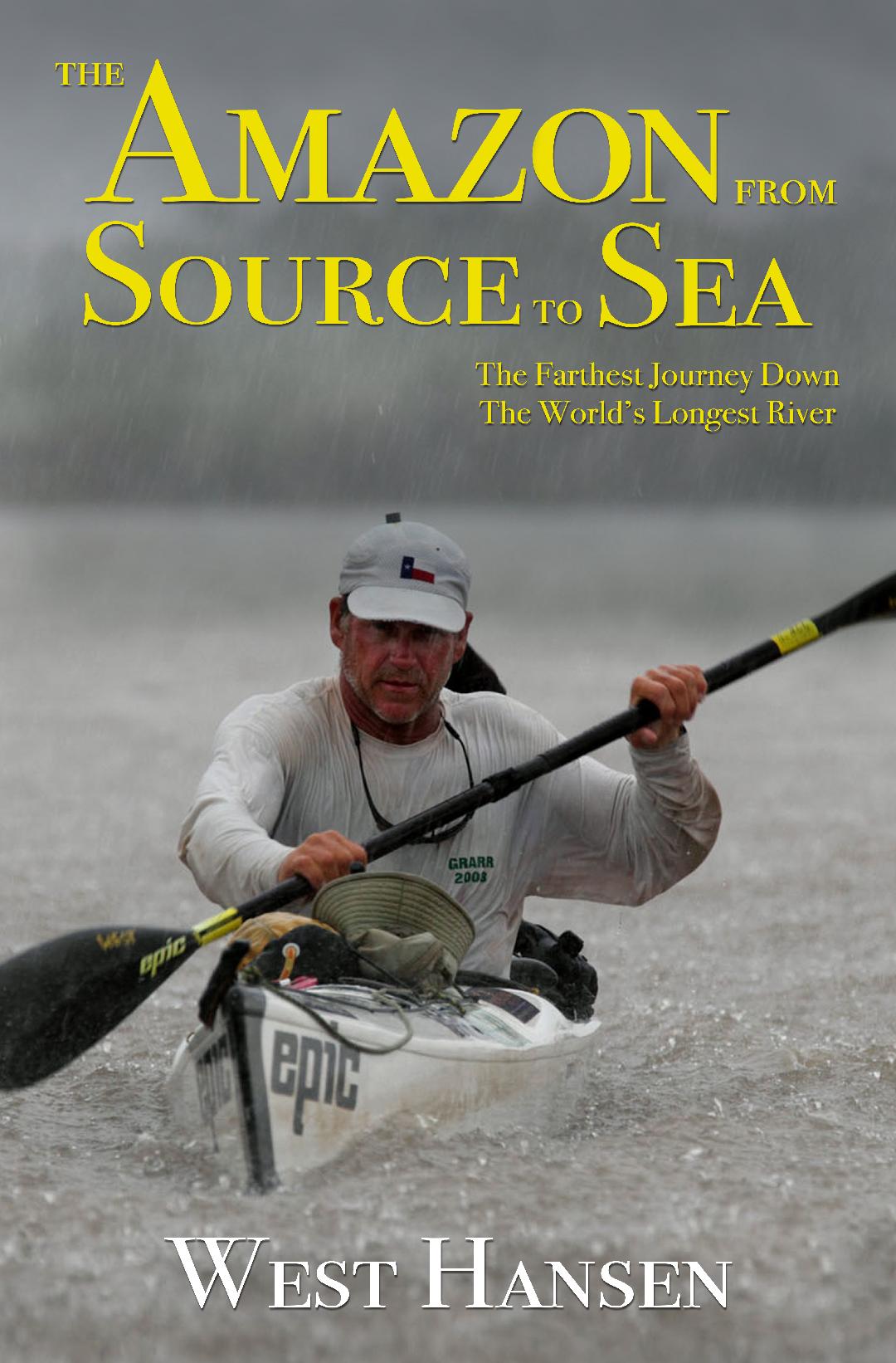 Reviews
"A hundred years after Theodore Roosevelt came close to death in the Brazilian rainforest, West Hansen and his fearless crew achieved what then would have seemed impossible—navigating the length of the mighty Amazon by kayak. Even today, theirs was a daunting expedition, filled with the kind of extreme challenges that make for a punishing journey, but an absolutely gripping read. TR would have jumped at the chance to join them!" – Candice Millard, best-selling author of The River of Doubt: Theodore Roosevelt's Darkest Journey, Destiny of the Republic: A Tale of Madness, Medicine & the Murder of a President, Hero of the Empire: The Boer War, a Daring Escape and the Making of Winston Churchill, www.candicemillard.com

"A swirling eddy of adventure, history and travel narrative, spiced with coruscating anecdote, opinion and bon mots. Hansen is energetic, thoughtful, curious and courageous in this quest. Sights and sounds crowd his sentences to the point that the book almost breathes. The cumulative effect is wide and lingering as the world's largest estuary." -Richard Bangs, co-founder MTSobek, Expedia, and Steller.com, www.richardbangs.com

Expedia

"West Hansen's journey is a fascinating story of determination - braving whitewater, extreme weather and unpredictable encounters with natives. A great read for anybody who enjoys a thrilling adventure!" -Greg Barton, 2-time kayak Olympic Gold Medalist, www.epickayaks.com

Olympic Gold Medalist

"An epic journey. No gratuitous chest beating. A great big roller coaster of a book." -Tim Cahill, author of Jaguars Ripped My Flesh: Adventure is a Risky Business, Road Fever: A High Speed Travelogue, Pecked To Death By Ducks, Hold the Enlightenment and many more books and articles and a co-founder of Outside Magazine

Outside Magazine

"West Hansen's epic source to sea journey down the world's longest river is a warp-speed thrill ride that is part travelog, part memoir and 100% adrenaline-inducing adventure. This is one extreme exploration I was glad to experience vicariously - sweat, heat, humidity, winds, waves, and jungle rot included." -Joe Nick Patoski, author of Willie Nelson: An Epic Life, the Dallas Cowboys: the Biggest, Loudest, Most Hated, Best Loved Football Team in America, and Austin to ATX: the Hippies, Pickers, Slackers and Geeks Who Transformed the Capital of Texas, www.joenickp.com

"Chronicling an expedition of spectacular scope, difficulty, and danger, Hansen delivers adventure writing of the highest order. Meticulously detailed, The Amazon from Source to Sea thrills with a boat-seat view of an incredible journey and the intrepid team it took to accomplish a truly unbelievable feat." —Buddy Levy, author of River of Darkness, Conquistador, and Labyrinth of Ice, www.buddylevy.com

"Every story is a river — Huckleberry Finn for one, The Odyssey sort of. To navigate AND tell the story is the trick. West Hansen is a brave and determined man. Thankfully, for us, he is far ("far" being an adjective he grasps intimately) more than that. There are two achievements present here: a grand quest down the throat of the planet's snakiest stream and a disciplined yet trippy telling of that trip. Read it and ache ... and admire." -John Taliaferro, author of Grinnell: America's Environmental Pioneer and His Restless Drive to Save the West

"This is a gripping an elegantly written saga, lush with color photographs, that effectively puts a paddle in our hands and takes us down the world's mightiest river. And thanks to West Hansen's humble account, we need to rethink both the Amazon's source and demise of the river in postmodern times". – Jon Waterman, author of Atlas of the National Parks and Arctic Crossing.

"West Hansen's sprawling, fast paced narrative is by turns harrowing and humorous, but aways refreshingly honest. West's audacious vision and relentless drive reminded me of some obsessive film director—say, Werner Herzog making Fitzcarraldo or Francis Ford Coppola working on Apocalypse Now––turning an idea into an awe-inspiring reality in the face of daunting physical and psychological adversities. The astonishing complexity of Hansen's undertaking—terrain, politics, people, paddle craft ––and West's inviting prose immediately marks The Amazon from Source to Sea as a landmark adventure book. I highly recommend it to armchair adventurers and expedition paddlers alike." – Ed Gillet, the only person to have solo kayaked from California to Hawaii and the subject of the book The Pacific Alone by Dave Shively

"Fifty-year-old canoe racer-turned-explorer West Hansen is planning to kayak the Amazon River when he learns that everyone – cartographers, adventurers, even his own sponsor, National Geographic Society – has misplaced the source of the world's greatest river. One of exploration's great prizes is suddenly back up for grabs, and to claim Hansen has to shepherd a team of irascible Texans and international whitewater stars some 4,200 miles, from the crest of the Peruvian Andes to the Atlantic Ocean. The journey brings him face-to-face with a controversy as old as Livingstone's quest for the source of the Nile, in addition to the usual obstacles. With great humor and insight, Hansen details a wild ride full of personality conflicts, extortion, Machiavellian subterfuge, pirates, drug lords, uncharted whitewater, massive thunderstorms, injuries, illness, fatigue, tropical heat, blizzards, altitude sickness, jungle drunks, bales of marijuana, substandard scotch, bureaucratic labyrinths, loneliness, colossal tides and the unstoppable force of the largest and longest river on the planet." --Jeff Moag, Freelance Writer and Editor, former editor of Canoe and Kayak Magazine

Canoe and Kayak Magazine
Peeled Faces on the Amazon: The Story of the Amazon Express
In 2012, a new source of the Amazon River was discovered. It was 70 miles further than the previously held source and solidified the Amazon, with scientific proof, as the longest river on the planet. A group of guys from Texas, along with white water support from a international group of expert white water kayakers, became the first to attempt this first descent of the Amazon River from its most distant source. Beginning at almost 15,000 feet in the snowcapped Peruvian Andes, the team overcame altitude sickness, deadly uncharted rapids, poor quality coffee, inter-team strife, gunfire, drug runners, pirates, injuries and the opposing forces of the world's largest and longest river. Paddling through mountains, jungles and swamps over 4200 miles, the team whittled down to three kayakers to reach the Atlantic Ocean in Brazil.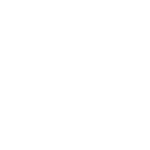 Watch "Peeled Faces on the Amazon"