Past and Present Kayakers and Rowers of the Northwest Passage
(sail-power, motor-power and overland noted)
The Arctic Cowboys are not the first to attempt to kayak or row the Northwest Passage. We've learned a thing or two while paddling the entire 4200-mile Amazon River, the 2200-mile Volga River and over the past 30 years of ultra-marathon canoe and kayak racing; however, some of our greatest education has come from those who have come before us in their attempts to paddle or row the entire NWP. We've read all their books, watched all their documentaries, read stories of them in the press and read all of their internet journals to determine what went wrong and what went right.
We appreciate their efforts and have taken their hard-earned lessons to heart.
Navigation Attempts Through the Northwest Passage
Vidar Sie & John Anderson
Scandanavian explorers, Vidar Sie and John Anderson, dragged over ice, kayaked and hiked overland from Resolute to the Nicholson Peninsula, between Tuktoyaktuk and Cape Bathurst, from May to October. After a snowmobile ride from Resolute to Somerset Island, the two men spent most days dragging over the frozen sea until water leads opened, which allowed them to kayak for short distances until reaching King William Island. Ice flows across Victoria Strait slowed their progress until reaching Victoria Island, where kayaking became their primary means of transportation, After making their way across to the mainland, they followed the shoreline until difficult seas forced the team to portage several peninsulas. Winter set in quickly as they approached the western boundary of the Northwest Passage at Cape Bathurst. After crossing the peninsula, the team landed at the DEW line station at Nicholson Peninsula and called in a bush plane to fly them to Inuvik. Full Expedition Notes Here
1988
Hans Memminger
Along with various partners, Memminger paddled and sledged his kayak from Greenland to King William Island over four years. He went overland on Somerset Island and the Boothia Peninsula. Memminger claimed that he was the first person to kayak the Northwest Passage to the day he died, though he finished roughly 1000 miles short the western boundary of the 2000-mile route. "In Sturm und Eis"
1989, 1991, 1992, 1993
Don Starkell
Kayaked with Victoria Jason for the first year, from Churchill on Hudson Bay, then cross-country via snowmobiles to Taloyoak and over ice to Gjoa Haven. The contentious partnership caused a permanent split. Starkell returned to kayak the remaining sections in two years on his own. He almost made it to Tuktoyaktuk when his kayak froze in the ice. He was rescued by a helicopter, but still lost fingers and toes to frostbite. Starkell didn't believe in electronic rescue devices, so it was only dumb luck the helicopter was launched and found him. "Paddle to the Arctic"
1990, 1991, 1992
Victoria Jason
Kayaked with Don Starkell for the first year, from Churchill on Hudson Bay, then cross-country via snowmobiles to Taloyoak and over ice to Gjoa Haven. The contentious partnership caused a permanent split. Jason returned to kayak the remaining sections in three years on her own. "Kabloona in a Yellow Kayak"
1990, 1991, 1993, 1994
Philip Torrens
Paddled down the Mackenzie River, then 300km east into the Passage, when Torrens was dragged from their tent by a polar bear. Firing a shotgun through the tent ceiling scared the bear away. This ended their expedition. Torrens wrote a truly terrifying and hilarious account of the attack.
1993
Martin Leonard III
Solo kayaked from Tuktoyaktuk, heading east. He portaged across several peninsulas along the southern coast of Dolphin and Union Strait, ending in the town of Umingmaktook the first year of his trip. In towns and villages, he waiting out bad weather conditions. During his second year, starting where he left off, Leonard portaged the Kent Peninsula between Coronation Gulf and Queen Maud Gulf, thus avoiding Dease Strait. Once he portaged into Pelly Bay, he met up with Victoria Jason on her solo expedition. The conditions were ice choked with lots of bears, so they teamed up for a while. Eventually, Leonard finished in Repulse Bay in the northern part of Hudson Bay, after a 45-mile portage.
1995
Jonathan Waterman
One of the best Northwest Passage journals ever written (with due respect to Roald Amundsen). Waterman crossed the Arctic via kayak, skis, dogsled and sailboat over three years from Aklavik, Alaska to the Gulf of Boothia, east of Taloyoak. His maps, writing, photos and references are relevant and detailed, with just the right balance of subjectivity and objectivity. While an observer of the natural world, Waterman embodies the true spirit of the explorer: to go see what there is to see.  "Artic Crossing"
1997, 1998, 1999
Mathieu Bonnier
Rowed from Greenland to Resolute in 2010, then from Resolute to King William Island in 2011.
2010, 2011
Kevin Vallely
Four-man rowing rig with two rowing stations, launched at the Mackenzie River and made it to Cambridge Bay. "Rowing the Northwest Passage"
2013
Dian Hache
Solo kayaked from Tuktoyaktuk and pulled out in Paulatuk, on her way to Gjoa Haven due to a damaged kayak. Previously, she paddled the MacKenzie River. Along the way, she encountered Kevin Vallely's rowing team.
2013
Rêve de Glace
Sebastien Lapierre and Olivier Giasson – two firefighters from Canada in a tandem sea kayak, departed Tuktoyaktuk and made it to Gjoa Haven in 60 days, but had to bow out due to ice conditions. They portaged over peninsulas early in the expedition to avoid rough seas.
2013
Anne Quemere
Attempted the NWP in a kayak and was stopped by sea ice in 2014. In 2015, she (along with Raphael Domian) returned in solar-powered kayaks, but withdrew after 300 km due to unfavorable weather. She made another attempt in 2018 in a solar-powered boat, but again withdrew shortly after beginning. All attempts went from west to east. "Passagere De L'Artique"
2014, 2015, 2018
Karl Kruger
Departing east out of Tuktoyaktuk to be the first to paddle the NWP on a stand-up paddle (SUP) board. https://www.karlkrugerofficial.com/ Karl made as far as Paulatuk in 2022 and will resume his journey in 2023.
2022
Leven Brown
Arctic Rowers – Ocean rower, Leven Brown, will lead a team of 16 rowers from Pond Inlet through the NWP to Point Barrow, Alaska. The team consists of two 44' – eight-person ocean rowing rigs, with 4 rowing stations in each boat. Their plan is to row 24/7 and never touch land or stop. They predict it will take them 60 days and they are carrying 100 days of food. https://nwpexpedition.com/ They will attempt the trip in 2023.
2022
The Arctic Cowboys
The 2022 Arctic Cowboys were a three-person team in solo sea kayaks that departed Baffin Bay at Bylot Island with a goal to complete the entire 2000+ NWP in a single season. After three days one team member withdrew. Two solo kayaks continued through Pond Inlet, Eclipse Sound and Navy Board Inlet until they had to take refuge in an abandoned research station at Buff Point where they enter Lancaster Sound. For four days they hunkered down against strong winds with gusts topping 50 mph. On the fourth day, they headed west across the top of Borden Peninsula and descended south into Admiralty Inlet with a plan to make the 25-mile crossing at Barbara's Point. It was during this time they learned that the boat they arranged to support them during the second half of their journey was damaged and required repair, so the team proceeded south to the hamlet of Arctic Bay, to resupply and prepare for a longer period before meeting the pre-arranged support boat. Once in Arctic Bay, they learned the support boat was no longer available, so they made the prudent decision to postpone their expedition until 2023.
2022
Over The Top
2023 – Over The Top – NWP Row: Arkansan, Adam Riley, and Canadian, Matty Clarke will attempt to row two homemade solo rowing rigs from Tuktoyaktuk to Baffin Bay. The pair have quite a bit of experience in outdoor adventures/expeditions and Adam was on the "Lost" reality television program. Adam also accomplished a solo row of the Pacific from South America to New Zealand. Both men are accomplished river paddlers.
2023
Freya Hoffmeister & Jimmy Harvey
2023 – Freya Hoffmeister and Jimmy Harvey will depart Tuktoyaktuk and head east into the NWP in the summer of 2023, in a continuation of Hoffmeister's goal to circumnavigate North America. She has pieced together the entirety of the west coast of North America from Central America to the Arctic, ending in Tuktoyaktuk in 2022, where she'll pick up the course. Jimmy Harvey, formerly on the Arctic Cowboy team, will be joining Hoffmeister and they have goal of making it to Cambridge Bay on Victoria Island during the 2023 season.
2023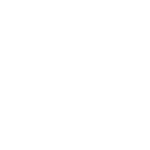 Watch "Peeled Faces on the Amazon"