Jeff Wueste was born and raised in the Sonoran Desert of West Texas, which is a bit sparse when compared to his adventure resume over the past 30 years. Jeff is an accomplished ultra-marathon canoe racer with several category wins and race records under his belt, including the 340-mile Missouri River 340, the 260-mile Texas Water Safari and many shorter marathon length races. Jeff was a team member on the first expedition to paddle the entire length of the world's longest river, the 4200-mile Amazon River, with The National Geographic Amazon Express Expedition of 2012 and was the first to kayak Europe's longest river, the 2100-mile Volga River in Russia with partner, West Hansen.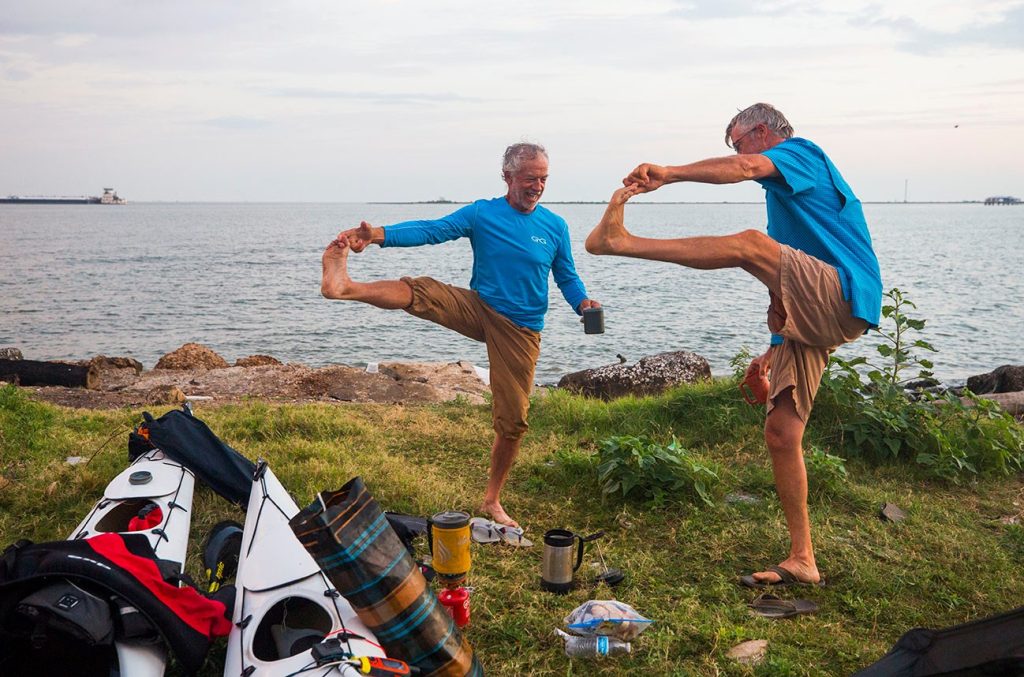 Jeff has completed 20 of the Texas Water Safari canoe races, earning him legendary status and there's no indication of him slowing down. His most recent expedition was a kayak trip along the entire 420-mile Texas coastline, as part of the Third Coast Cowboy expedition in 2020.
Jeff is a building contractor and Austin, Texas where he and his wife, Sheila, live with their goofy and sweet dog, Hank.