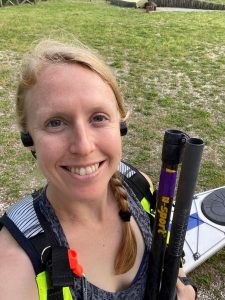 Training on the river Livenza near my home in Sacile, Italy is going well. This river reminds me a little bit of the San Marcos River in Texas minus the swift current, all the rapids, and the water moccasins. There's a lot of ducks and other birds who keep me company and sometimes an Italian fisherman pops up on the bank.
Training for this Expedition concurrently with training for an Ironman 70.3 is proving challenging. I started adding in 2 paddles a week to my regimen a few weeks ago and I'm exhausted!
Here's hoping it's enough to get me somewhat ready for the start of this adventure!