"I went home with a waitress, the way I always do. How was I to know she was with the Russians, too?" -Warren Zevon
We're getting down to the final weeks of preparation for the Arctic Cowboys Northwest Passage kayak expedition. The plan is to drive out of Texas on July 15th for Ottaw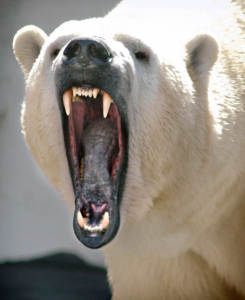 a, then catch a flight to the arctic from there. Expeditions are similar to parentage, in that we can all foresee the big expenses, such as travel and kayaks; however, it's the daily nibbles at your pocketbook that really bear the brunt of the costs. A field-trip here, a gps there, some new tent stakes, yadda yadda yadda and next thing you know you're stretching to make the mortgage payment.
We have no major financial sponsors for our expedition, so we're each paying our own way. This means working extra jobs, which of course means less time and energy for planning, but without the income we simply can't afford to go. Gracious friends have donated about $5000 cash, which has helped carve down our $45,000.00 budget a bit and recently people have sponsored specific pieces of essential gear, including our sat phone device and gps/transponders.
So, to that end, we are in need of bear bangers/flare gun, paddling jackets, pfd's and assorted other accoutrements. If you'd like to sponsor us by purchasing a specific piece of gear, paying for our hotel rooms in Ottawa, gas cards for our drive or contributing cash towards our flights to the arctic, please contact me at west@westhansen.com and we'll discuss how to make the tax-deductible contribution. We'd really appreciate it.